Navigation Buoy and Beacon Support Services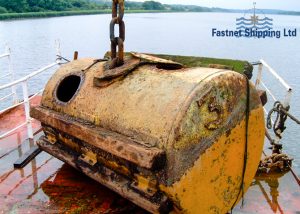 Fastnet Shipping has been providing operational support services and preventative maintenance to Port Companies, Public Bodies and Private Entities for over 20 years
Our expertise spans all support activities such as preventative maintenance,repairs to emergency call outs and support for active Aids to Navigation, site and structure markers and met/data collection buoys
We also provide maintenance and support services for commercial moorings.
All our vessels include fully certified, competent and experienced skippers and crew.
For further details on our vessels and their capabilities and the services we offer please contact our office to discuss your project requirements and to obtain a competitive quote.