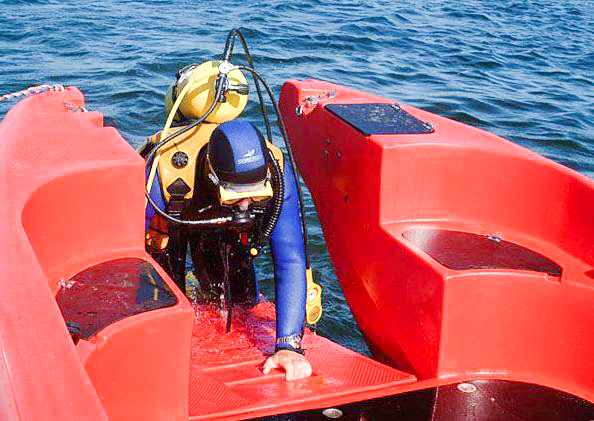 Tender 1
Principal Dimensions
5.05m x 2.03m
Coding / Classification / Certification
Irish P3 Passenger Boat License
Hull Built with DNV Approval
Propulsion
50hp Suzuki Longshaft Outboard
Further Features
Splash proof lockers, Battery locker.
Self-draining system.
Bow access door / loading ramp.
Thanks to a soft entry bow and two full length longitudinal keels, Tender 1 has superb sea keeping abilities and handling that would challenge most sports boats. Yet it still gives you a carrying capacity of 1,170kg.
Safety Features
Grab lines around hull.
Boat hook.
Life belts and rescue quoit, with buoyant line. Jason's cradle for man overboard recovery.
First aid kit, including a survival blanket.
VHF radio
Fire extinguishers
Gallery